Gold Eco Award for Wardie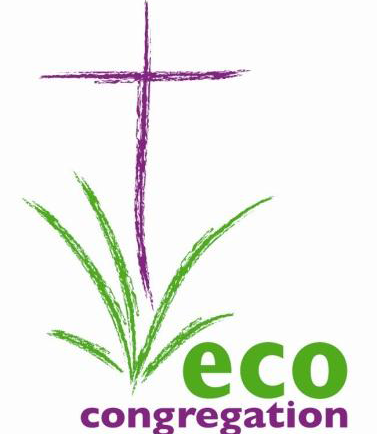 Gold for Wardie
After we were given our third Eco-congregation award last year, the system was changed to bronze, silver and gold awards. We were able to re-apply by filling in the forms but without requiring a visit. Thanks to Karen Bowman we updated and augmented our application and received very favourable comments:
The application describes a wide-ranging and interesting variety of action embedded in the life of the congregation.  The assessors were very impressed with your thorough, integrated approach to planning and review. It is very encouraging for us to see a congregation like yours that is incorporating care for creation as a sustainable, integral part of its work and worship.  In the words of one of the assessors, "I am particularly impressed that some elements have been maintained for several years. Wardie seems to add to their work without losing the earlier projects."
We are only the second church in Scotland to receive the gold award, which was celebrated at our Morning Service on Sunday 13th May (picture below) with the help of David Rae, formerly Director of Horticulture at the Royal Botanic Garden Edinburgh, who is on the Council of the Royal Horticultural Society.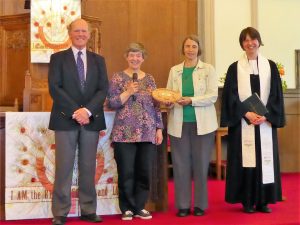 Life and Work, the Church of Scotland Magazine, has included an article about our award in its Parish News Round-up, and you can also read about it on the Eco-congregation website.
If anyone is interested in helping to plan future eco-activities please contact me on heathermchaffie@hotmail.com.
Heather McHaffie