Looking back to Mothering Sunday 2018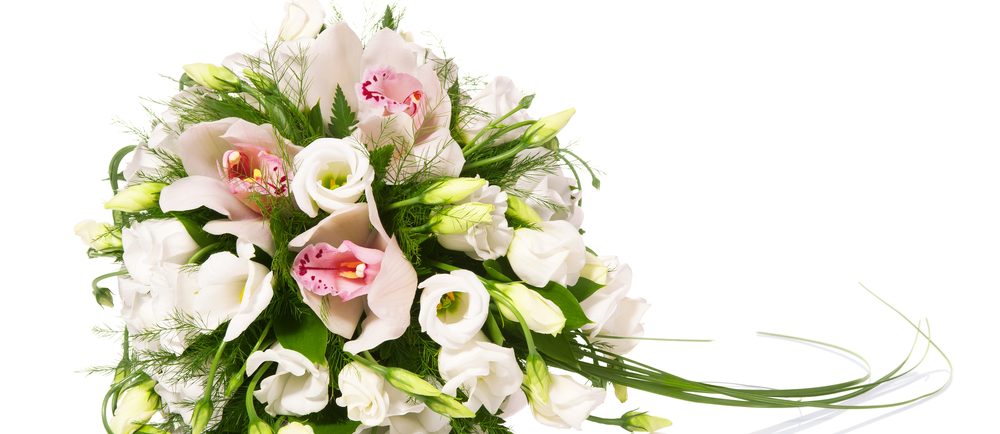 Mothering Sunday
A mother's letter to her son on the occasion of his wedding
I am standing in my mother-of-the-groom shoes in the kitchen. Ever practical, I am practising balancing. And as I am a woman – I am multitasking. I am ironing. And mentally running through a check list of preparations. Taking a group of 19 – including three octogenarians – to a land where none of us can speak the language and only I can read the alphabet is not without its challenges. As my mother has helpfully pointed out.
Unbidden, a question springs into the list. What will I say to you in the card I have bought – the one that's just between you and me.
"So here we are" – is what my father said to me on the way to church "giving me away" all those years ago. Back last century. No emojis or emoticons to help show people how he was feeling.
He didn't take our conversation further – I was too excited to pay attention and too young to recognise the emotional journey he was travelling on inside the limousine. This day was, after all, all about me. We arrived at the church in the pouring rain. He got out with an umbrella and opened the door. Quietly. Without fuss.
But standing here now I can feel the resonance of his words. So here we are. I feel the shift that is about to happen in our relationship. The fear of loss. The need to let you go a little bit more.
I've just finished ironing a shirt. (The irony is not lost on me – your Papa would instantly say if I was telling him this. And that makes me laugh out loud. He has a wry wit. A clever way with words of that kind.)
I look down at it. Smooth it with my fingers. It is the shirt that you are going to wear for your wedding. I am permitted to be your wardrobe mistress one last time.
I've ironed a few of your clothes in my time. I was one of a fifth generation of mothers who carefully ironed the Victorian robe you were baptised in at Wardie Church.
I ironed the shirt for your first day at school, the ones you wore to sit your exams, to pass your driving test. Probably the T-shirt you wore the day we dropped you off at University. Where we unpacked the car loaded with your new life – including photos I had made into an album. reminders of home, to send a bit of me with you.
"Mum – how embarrassing," you had said.
I don't want to let you go without me I was silently saying. I don't think you heard.
The ironing is a part of the love I have always tried to wrap you in. Tough love too. I didn't always use fabric softener when you rebelled against that starched collar of school. Sometimes if the pile of ironing was bursting out the cupboard the result may have been rough and ready. But whatever time of day, whatever the weather. I plugged the iron in and set to.
Today in the surprising unseasonal heat of a Scottish July, I have turned up the steam. I have taken extra care to press and fold it perfectly.
I stand back and survey my work.
More questions appear. So what happens to me now? When you don't need me? Who am I? What am I for?
All mothers ask these questions I expect. As our children reach adulthood we have to adjust. Make room. Accept your independence and embrace the choices you make. Even the ones we don't understand.
No helicopter parenting, as you flew from the nest. Instead I shouted encouragement cheerfully. Listened more than I spoke. Travelled beside you at a discreet distance. But ready to catch you if you need me to.
You are a man now. Taller, and stronger than me with your own voice, your own talents. It is awesome to have watched you unfold to your full potential. In your prime. Like an archangel I once saw painted by Raphael – burning bright. Yet inside this grown man I will always see the little boy that captured my heart the moment I saw your face.
I have taught you to iron your own shirts. But you have taught me things too – helped me find what I am still for. Cared enough to support me with the pain of letting you and then your brothers go.
I am proud of you. So proud of what you have achieved. You have done things I could not have imagined.
Most of them were good. Those that were not we can forget about. But not before they come up in the best man's speech perhaps! Your partner in crime. He knows them all. You can cope with that though. You will take it on the chin. And return the favour at his wedding.
So – now that we have navigated this transition to our relationship of equals – adult to adult. It's time for the ultimate test.
It's time to hand on care of your precious heart to another. The one you have chosen to give it to.
Fathers and daughters. Mothers and sons. They enjoy a special love. But as so often – with something this beautiful – there is a price. There comes a time we have to share it with others to let it flourish. Time to move into the shadow and let your wife stand beside you – both of you burning brightly.
God gave me the gift of you to fill my heart. But he also gave me the gift of Mary's son. When the nails on the cross pierced her heart it did not perish but opened to accept and love the world. And so neither will mine.
Because I have been given the key to open it as wide as I wish.
And as I have been so lucky – blessed with a full heart. Mother to four sons – it will have to be really big. To hold you all and the people you choose to share your life with. Within it. Whoever and wherever they are.
So next week beside a lake in a foreign land – wearing these shoes and the most fabulous hat, in front of family and friends, old and new – I will open my heart and invite you both in together.
And if my voice cracks just a little when I read of you putting away childish things I hope you are not embarrassed. But know instead that I wish you both faith, hope and love – a love to endure all things.
Now back to that list. I've got to iron shirts for your three brothers yet – and your father too. And my feet are killing me.
Judith Morrison