Led by Rev. Bob Gemmell
Welcome
Call to worship
Advent God, we worship you: the God who comes.
You are not remote from the world you have made,
but each day you come to us,
blessing us with your presence.
This particular Sunday is an important one in the church calendar. It is the first Sunday in Advent and it is also the closest Sunday to St. Andrew's Day.
Those of you with reasonable memories may recall that I preached a sermon on Andrew a couple of months ago – the first Zoom Sunday trial – and incidentally a couple of days before I finished up in hospital. No connection between the two.
For your sake, I have no intention of repeating that sermon, I simply want to recognise the day set aside to remember our patron saint.
The one thing that always stands out in my memory when I think of Andrew is the fact that, above everything else, he is remembered as the one who brought others to meet Jesus. According to John's Gospel, after aligning himself to our Lord, Andrew sought out his brother Peter and introduced him to our Lord.
The second occasion in which we come across Andrew within the same Gospel we find him bringing the young lad with the five loaves and the two fish, the prelude to the feeding of the five thousand.
And on his third appearance in John's Gospel we find Andrew accompanying some enquiring Greeks who wanted to know more about Jesus.
Little may be recorded about Andrew in comparison to his flamboyant brother Peter. John's record, however, bears witness to a very important part of anyone's ministry – the fact that he was known as someone who sought out others and brought them to meet the Lord. And so we not only recognise the part played by our patron saint in the grand scheme of sharing the Gospel message but we would, I am sure, strive to follow in his footsteps.
I finished the sermon a couple of months ago by quoting a verse of Carl Daw's hymn. Let me remind you of his words:
Sing of Andrew, bold Apostle,
sent to make the Gospel known,
faithful to his Lord's example,
called to make the cross his own.
So may we who prize his memory
honour Christ in our own day,
bearing witness to our neighbours,
living what we sing and pray.
Hymn 509 – Jesus calls us o'er the tumult. Listen here.
Prayer
You came in creation itself, as your Spirit moved over the waters of chaos.
You came in Jesus Christ, made flesh in our world of weakness and need.
You came in power to raise him from death, a mighty promise for all creation.
Each day you come, by your Spirit, gently and powerfully working in our lives.
At the end of time you will come, in power and righteousness, in mercy and redeeming love.
Grant us grace to welcome your coming,
inflame our love to yearn for your presence.
Enlarge our vision to recognise your coming day by day.
We greet you, Advent God.
Lord God, we adore you because you have come to us in the past;
you have spoken to us in the law of Israel
you have challenged us in the words of the prophets.
You have shown us in Jesus what you are really like.
Lord God we adore you, because you still come to us now;
you come to us through other people in their love and concern for us,
you come to us through those who need our help,
you come to us now, even as we worship you.
Lord God we adore you because you will come to us at the end;
you will be with us through the valley of the shadow,
you will reign supreme when all institutions fall,
you will still be our God when our history has run its course.
We welcome you, the God who comes.
Come to us now in the power of Jesus Christ our Lord.
In whose name we further pray, saying:
Our Father which art in heaven, hallowed be thy name; thy kingdom come; thy will be done; in earth as it is in heaven.
Give us this day our daily bread. And forgive us our debts as we forgive our debtors. And lead us not into temptation; but deliver us from evil.
For thine is the Kingdom, the power and the glory, for ever. Amen.
(Adapted from the Baptist Union publication Gathering for Worship)
Children's talk by Mo Brand
Do you notice anything different today?
Yes, there is a light on, some sort of torch is lighting up here.
Now, torches are great, they're good fun for exploring. You might need one if you take an early morning or late night walk, or if you need to look in a dark space, if the power goes off or even if you're having a sleepover or are camping. There are lots of different ways that lights can be really useful.
But … if I point this light on myself (turns light around), will I be able to see very well? Will the light serve the purpose of showing my way or helping me find something? No, not very well … if I want to use the light, I have to point it at something away from me.
There are stories in the Bible that have a similar message – we're told when we do good things not to shine the light on ourselves but on God, that whilst we should do good things we shouldn't do them just to make ourselves look better but rather to show people how special and important Jesus is. Kids at Wardie this morning talked about what it means to be lights; they had great examples and one of them said something that I want to share. They said, "When we are light to someone else by being kind it's like we fill them up so they can then pass that light on to other people."
Our Bible reading today will tell us about a very interesting man who wore clothes made from camel's hair, ate bugs and said lots of interesting things, but as much as he stood out he told people not to be interested in him but to look out for and to follow Jesus.
It can be hard to tell people about Jesus, especially when we can't always go out and about like we want to, but Christmas and Advent is such an important time for the church and a really good time to share Jesus with other people.
For example, Wardie's living advent calendar starts this week with different prayers, poems and readings helping people see that the church is still getting ready for Christmas and perhaps showing anyone walking past a little glimmer of Jesus.
It's not the only light being shared. This Sunday we also start our advent wreath. As well as counting down to Christmas together as a church the wreath reminds us of different things.
Our first candle is the prophet's candle: it stands for hope.
In this season of Advent and in all times we want to be hopeful. Saturday Club reflected on hope for the season and hope for a vaccination against coronavirus, an end to the virus and good health for all.
"The light of hope shines in the darkness and the darkness has never put it out."
We light this candle for hope.
Scripture Readings
Isaiah 40: 1–8 (NRSV)
Comfort, O comfort my people, says your God.
Speak tenderly to Jerusalem, and cry to her
that she has served her term, that her penalty is paid,
that she has received from the Lord's hand
double for all her sins.
A voice cries out:
'In the wilderness prepare the way of the Lord,
make straight in the desert a highway for our God.
Every valley shall be lifted up,
and every mountain and hill be made low;
the uneven ground shall become level,
and the rough places a plain.
Then the glory of the Lord shall be revealed,
and all the people shall see it together,
for the mouth of the Lord has spoken.'
A voice says, 'Cry out!'
And I said, 'What shall I cry?'
All people are grass,
their constancy is like the flower of the field.
The grass withers, the flower fades,
when the breath of the Lord blows upon it;
surely the people are grass.
The grass withers, the flower fades;
but the word of our God will stand for ever.
Matthew 3: 1–12 (NRSV)
In those days John the Baptist appeared in the wilderness of Judea, proclaiming, 'Repent, for the kingdom of heaven has come near.' This is the one of whom the prophet Isaiah spoke when he said,
'The voice of one crying out in the wilderness: "Prepare the way of the Lord, make his paths straight."'
Now John wore clothing of camel's hair with a leather belt around his waist, and his food was locusts and wild honey.
Then the people of Jerusalem and all Judea were going out to him, and all the region along the Jordan, and they were baptized by him in the river Jordan, confessing their sins.
But when he saw many Pharisees and Sadducees coming for baptism, he said to them, 'You brood of vipers! Who warned you to flee from the wrath to come? Bear fruit worthy of repentance. Do not presume to say to yourselves, "We have Abraham as our ancestor"; for I tell you, God is able from these stones to raise up children to Abraham. Even now the axe is lying at the root of the trees; every tree therefore that does not bear good fruit is cut down and thrown into the fire.
'I baptize you with water for repentance, but one who is more powerful than I is coming after me; I am not worthy to carry his sandals. He will baptize you with the Holy Spirit and fire. His winnowing-fork is in his hand, and he will clear his threshing-floor and will gather his wheat into the granary; but the chaff he will burn with unquenchable fire.'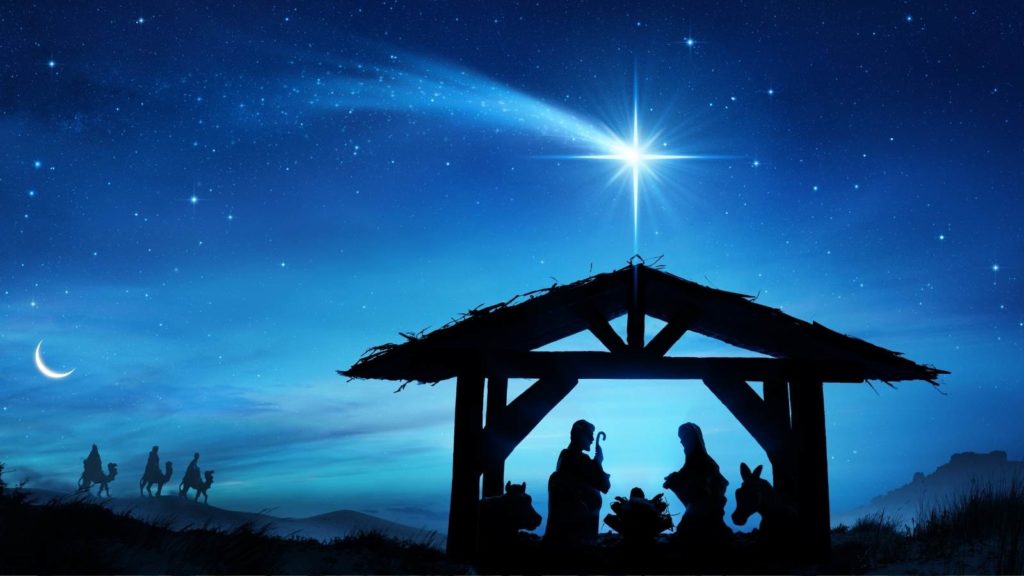 Reflection by Rev. Bob Gemmell: the God who comes
Welcome to the beginning of a new year in the church calendar. Welcome to the period of Advent, a special time when we as Christians are reminded of the sacred meaning of Christmas, a time when we recall the fact that God entered human history, coming to humankind in redemption and judgement, the time when the Word became flesh and dwelt in our midst, a time that allows us to make our own preparations as we once again await the dawn of the Christmas period and our worship of the child born in a manger.
Under the title of the 'God who comes' I would like to take a few minutes this morning to reflect on a number of passages from Scripture, passages that speak to us about the coming of God in Christ in his work of redemption and judgement.
Prior to the incarnation, the Jewish nation had been living in what could possibly be described as a vacuum, a vacuum in which the voice of God seemed silent. Gone were the days when the prophets proclaimed the word they had received from the Lord to be delivered to the nation. Despite the silence there was nevertheless an expectation present, an expectation of the coming of a Messiah, an expectation we find echoed in many Old Testament passages, for example in Psalm 24: "Fling wide the gates, open the ancient doors and the great king will come in. Who is this great king? He is the Lord, strong and mighty, the Lord, victorious in battle."
Or Psalm 96: "Be glad earth and sky! Roar, sea and every creature in you; be glad fields, and everything in you! The trees in the wood will shout for joy when the Lord comes to rule the earth. He will rule the people of the world with justice and fairness."
Or who can ever forget the message of expectation found in the 40th chapter of the prophecy of Isaiah: "Prepare in the wilderness a road for the Lord! Clear the way in the desert for our God! Fill every valley; level every mountain. The hills will become a plain, and the rough country will be made smooth. Then the glory of the Lord will be revealed, and all humankind will see it. The Lord himself has promised this."
And again from the same source, Chapter 52: "How wonderful it is to see a messenger coming across the mountains, bringing good news, the news of peace! He announces victory and says to Zion, 'Your God is king!' Those who guard the city are shouting, shouting together for joy! They can see with their own eyes the return of the Lord to Zion! Break into shouts of joy, you ruins of Jerusalem. The Lord will rescue his city and comfort his people. The Lord will use his holy power; he will save his people, and all the world will see it."
A period of heavenly silence in the years leading up to the Word becoming flesh and dwelling amongst us, silence but expectation, based on those Old Testament passages. Years of silence, years of expectation and years of preparation, preparation that culminated in the call and ministry of John the Baptist – the voice crying in the wilderness: "Prepare a road for the Lord; make a straight path for him to travel!" That message that echoed through the life of the Jewish people for hundreds of years. It was part of the great message of hope, of forgiveness, of healing for the nation after the horror of exile. God would at last enter their lives, bringing comfort and rescue. And John's message to the nation was: "Get ready, prepare yourselves for the coming of the King."
The prophets had said that God would come back when the people repented, turning to him with all their hearts. That was what John summoned them to do.
The God who came to his people in Jesus will one day unveil his kingdom in all its glory, bringing justice and joy to the whole world. The God who came still comes to us today in redemption and judgement.
For us Advent is also a time of expectation and preparation as we await the coming of Christ. Our family celebration of Christmas this year may very well be curtailed because of the present pandemic; our joint Christmas celebration within the church will also be different because of Government and Church restrictions but our celebration of Christ's birth can be just as real and meaningful.
God's first intervention within our history came not in the form of some instant or earth-shattering event, but instead he chose to come into the world, as we all do, to be born as a baby in the midst of a chaotic world.
By our own impatient standards this seems a very slow and ponderous way to bring salvation to the world. But God doesn't always choose the easy answer, or the quick fix.
But by his earthly intervention He demonstrates a total commitment to the very core of humanity. It's a commitment to our day-by-day routines and challenges, a commitment to humanity from the cradle to the grave and beyond. And in that same incarnational way, God comes to us day by day, through the working of the Spirit, through Word and Sacrament, through the gentle and loving touch of friends, making the ordinary extraordinary; making the broken whole; and redeeming and restoring the past, the present and the future, whatever they hold.
The Advent season, as we have seen, also celebrates Christ's anticipated coming again in the fullness of time to rule triumphantly over life in heaven and earth, as well as the coming of Christ as the infant Saviour whose birth we celebrate at Christmas. And because the season emphasises Christ's comings and not just his birth, it's more than just a time to get ready for Christmas. Advent reminds us that the question is not whether Jesus will return to judge the earth, but when.
The Gospel message is clear: history, belief and imagery come together to create a vision, the strength of which is not in trying to understand the detail of Christ's second coming, which day, which year, how it's going to happen, but in catching a glimpse of the message of salvation and healing being completed.
We shouldn't spend our time worrying about the timing of God's arrival. God's reign has already broken into our world through the incarnation and through the death and resurrection of Christ. We are to remain watchful and aware, and be prepared for the final coming.
It is through us and through the very imperfect Church that bears His name that His love and grace continue to come and be spread, at Advent and throughout the Christian year ahead as we look to his coming in glory.
There is so much about Advent to enjoy: the Advent wreaths, the candles to be lit on each of the Sundays of the season and the final candle to be lit on Christmas Day, the singing of the old and some new Christmas hymns and carols, the rereading of the Christmas story. Within our church, either gathered or at home this year, let us make certain that we are ready and prepared to welcome the Word who was made flesh and dwelt among us, and that we live in the light of the coming again of our Lord and our God. Are we ready for the coming of the King?
Prayers of Intercession by Brian Cooper
We have heard in the readings from Scripture this morning that we need to "prepare the way for the Lord", that "the Glory of the Lord will be revealed" for all the people to see, and that "the Word of God endures forever", so although circumstances on this First Sunday in Advent prevent us all being together physically in our beloved Wardie Church, let us join together wherever we are spiritually and spend the next few minutes together with God, praying for those close to us, around the country and around the world.
Let us pray.
Everlasting God, in times like these we can feel frightened that the world you created for us and that we so enjoy is changing for ever, so many certainties gone, so many lives being lost, and that we are losing hope, but Living God, we need to realise you are walking beside us on this journey, our travelling companion, leading us onward with the hope of effective vaccines produced by people we have to thank you for giving the specialist skills and talents required in our time of need.
Heavenly Father, we hold up to you in gratitude those we love and those who show selfless love for others:
Mothers and grandparents and husbands and partners looking after their families
Children who have to care for their parents
Doctors and all nursing staff and other staff involved in hospitals, hospices, GP surgeries and care homes and test centres
Youth workers and volunteer leaders involved with Sunday Schools, uniformed organisations and other youth work groups who have all had to adapt to find different ways of meeting and communicating here at Wardie and in the community
Teachers and university and college lecturers and all other support staff involved in the education and wellbeing of students
Those who are ensuring our inside and outside spaces are Covid compliant for our safety.
Dearest Lord, we also ask for your blessings on those we know who have suffered bereavement and loss, those who have lost their livelihood through redundancy during this time, and those who are ill in hospital or at home, and we remember those we know in our own thoughts in a short silence, Lord. [Silence.]
Dear Lord, we thank you for the ways in which the Wardie Church Family is continuing during this time – for our Locum, Bob, and Interim Moderator, Ann; for the numbers attending each Sunday either in person or online and for those behind the scenes that make this possible; for our sustained giving and generosity and ongoing pastoral care; activities and interaction with our young people though Mo; and for everyone involved in the Wardie Advent Doors that gives us something to look forward to, starting this week.
Loving God, we ask you to continue walking with us and be our travelling companion always as we go forward together in unity. In Jesus' name, dear Lord, Amen.
Hymn 273 – O come, O come, Emmanuel. Listen here.
Blessing
Look forward in hope to the coming of your Saviour,
Prepare the way for Christ your Lord;
Welcome him with love and faith when he comes in glory.
And the blessing of almighty God, Father, Son and Holy Spirit be among you and remain with you and with all whom you love, now and always. Amen.