Notices about our Ministerial Vacancy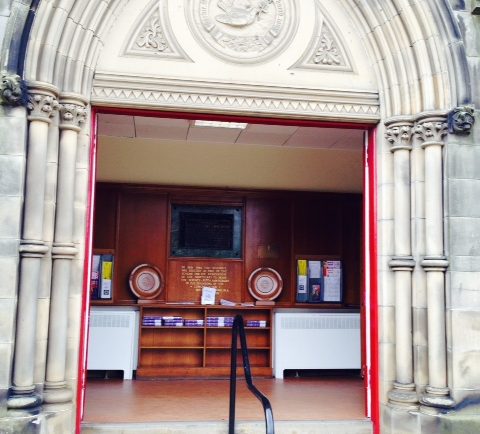 We have been granted by Edinburgh Presbytery the right, without restriction, to call a Minister.
We are currently following the committee of Assembly protocols that have recently been introduced for electing a nominating committee.
Informal enquiries should be directed to Rev Ann Inglis, ainglis@churchofscotland.co.uk.
Please also note this amendment notice from the Presbytery, below:
A (AMENDED) NOTICE OF DECISION OF VACANCY PROCEDURE COMMITTEE – Section 2(1)
Notice is hereby given that the Vacancy Procedure Committee of the Presbytery of Edinburgh proposes that in the current vacancy at Wardie the Protocol agreed by the Commission of Assembly on 7th July be put in place to allow the prescribed divergence from Act 1 2015 and Act 8 2003, in order to facilitate the vacancy process. This action will proceed unless at least four persons, who are either communicant members of this congregation of Wardie or full members of Presbytery, together or separately submit to the Presbytery Clerk a request for this proposal to be considered at the next meeting of the Presbytery. Any such request must set out the relevant reasons.
You should submit any such request in writing to Rev Marjory McPherson, St Andrews Manse, Main Street, West Linton, EH46 7EE by 10th August 2020.
If four valid requests are received, then agreement to use the Protocol will be suspended and the approval of Presbytery will be required.
Marjory McPherson, Presbytery Clerk