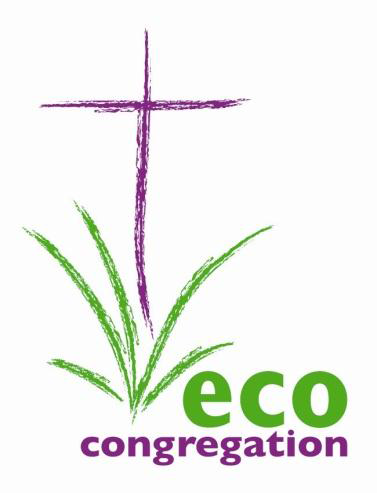 We are an Eco-Congregation and received a Climate Challenge Fund award to reduce our carbon footprint in our buildings. Wardie Parish Church has won three Eco-Congregation Awards for linking environmental issues and Christian faith. This involves taking practical action in the church, in the local and in the global community.
In February we were assessed for our progress towards the Third Eco-Congregation Award. Thanks to the Climate Challenge Fund work implemented by the Property Committee and others we were able to satisfy our assessors and became the first congregation in Edinburgh to gain this highest level award.
Many Christians are concerned about the environment but don't know what they can do. Eco-Congregation Scotland helps congregations understand environmental issues and make appropriate practical and spiritual responses.
You can find more about national and local network events on the Eco-Congregation Scotland website.
Latest news!
On Palm Sunday 2017 Ross Greer MSP came to help us celebrate our 3rd Eco-Congregation  award. He spoke on Reformation and care for the environment reminding us of the horrific problems people are facing due to climate change. Ross had come straight from refugee camps in Italy and told us the stories of some the people making it across the Mediterranean from Africa.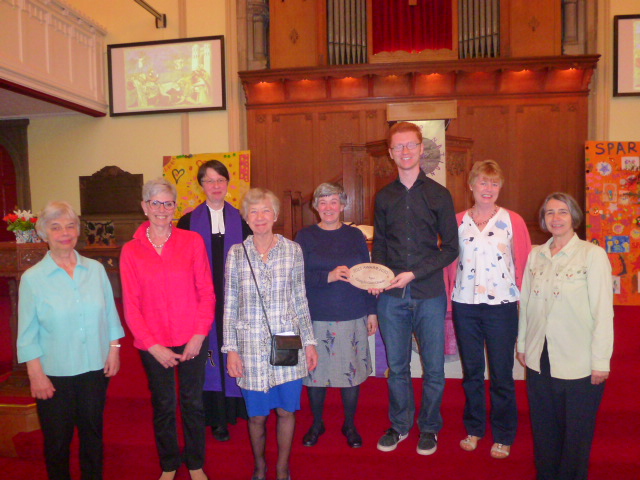 We signed a Christian Aid Big Shift petition asking the major banks to stop investing our money in fossil fuels which add to global warming and plan the transition to investing in renewable energy. During the offering the congregation wrote on renewable 'money' with ways that they were reducing their own carbon footprints. As part of this campaign our 'money' was stuck on Prudence the pig, and Prudence was later taken to a local bank when we delivered a letter asking for a commitment to reduce investment in fossil fuels and increase investment in sustainable energy.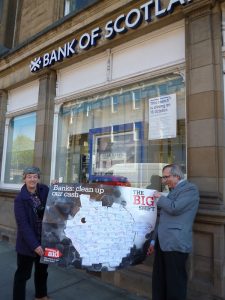 You can find out more about Wardie's role as an eco-congregation and what we're doing for the Big Shift on the Church of Scotland website – make sure you scroll to the bottom of the page!