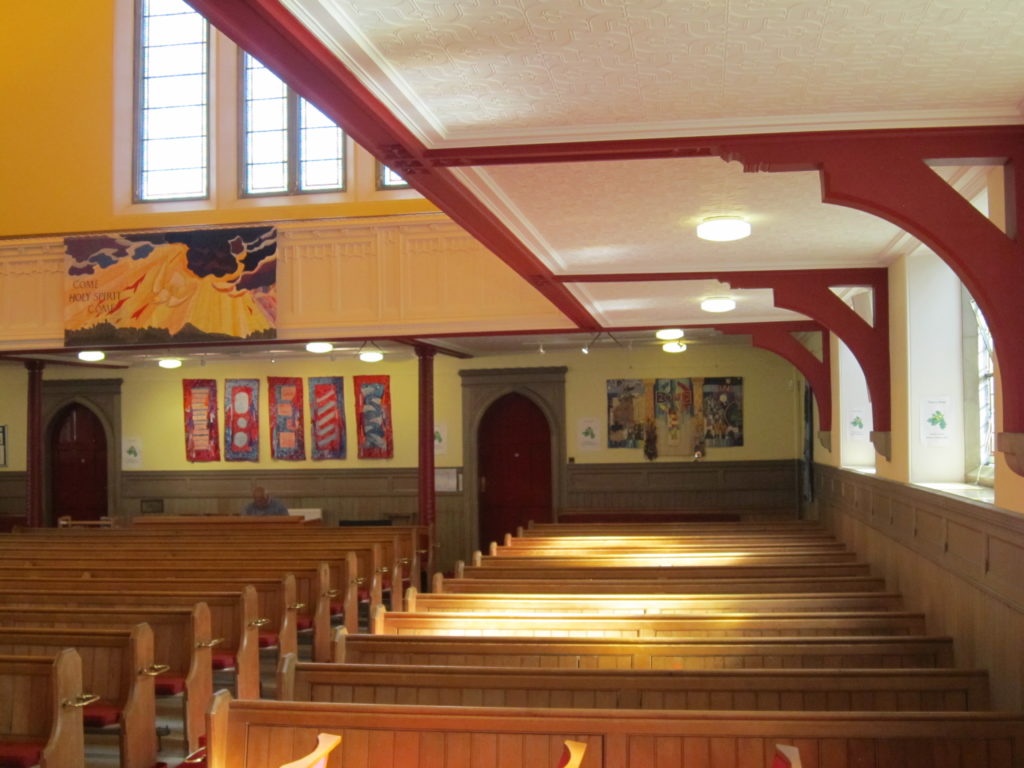 Between September and June the main Sunday service at 10.30am is held in the Church and lasts just over one hour.
Children are welcome in the church itself – there is a space at the back of the church for pushchairs – or at Kidz@Wardie.
Our worship style is relaxed and open, with a mixture of contemporary and traditional praise. Members of the congregation often lead prayers, readings, stories, drama etc.
Once a month at 10.30am we hold an All Age Service. Children stay in throughout and the emphasis is on interaction for all ages.
Holy Communion is celebrated at least once each month at the 10.30am service.
Joint services are held periodically with other congregations, locally and further afield.
Baptism (christening) is usually arranged as part of the main Sunday service unless there are good reasons for not doing so. This allows the whole congregation an opportunity to share in the celebration.
In July and August, our families worker Mo runs Kirk and Breakfast from 9.30–10.30. Engaging and interactive, this short service is designed to give families the opportunity to worship and share breakfast together early in the day. Kirk and Breakfast is open to all.
Occasionally we worship in the church hall in the alternative style of a cafe church, and this includes the sharing of refreshments, usually at the end of the service.
There are additional services during the Easter and Christmas seasons.