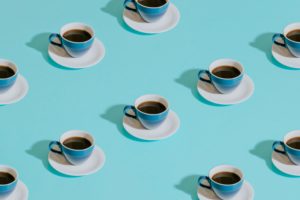 With an emphasis on friendship and support for each other (and plenty of coffee and cake!), the Guild welcomes a wide range of speakers on subjects serious and light hearted, supports charities, and keeps true to its founding purpose to honour God, 'whose we are and whom we serve'.
We meet nearly every two weeks on Wednesday mornings throughout the year.
Unless otherwise stated, Guild meetings are held in the Main Hall of Wardie Parish Church, Netherby Road, at 10.30am (coffee from 10.15am).
Do come along to any of our meetings. There is no requirement to be a member of the Guild. ALL are welcome.
Programme for 2023–2024
4th October
Work of Edinburgh Council
Cllr Sanne Dijkstra-Downie
18th October
Project–Street Pastors, Edinburgh
Andy Amour
1st November
The Briggers (Men who built the Forth Bridge)
Frank Hay and Len Saunders
15th November
Visit to Antarctica
Ian Davey
29th November
'Avin' a larf – when we were young!
Tom Kelly (fundraiser for projects)
13th December
Christmas Celebration
Guild Committee and Barbara Brodie & Mike Towers
10th January
The Lighthouse Commission
Mike Bullock
24th January
Project – Starchild
Michaela Foster Marsh
7th February
Who would want to be a soldier in an 18th-century Highland garrison?
Maureen Kelly
21st February
Work of St Vincent de Paul Society, Scotland
Jean Lugton
6th March
Sale & Coffee Morning (fundraiser for projects)
20th March
The History of Edinburgh's Water
Allan Shaw
10th April
AGM & Beautiful Scotland
Wendy Sodergren
24th April
Church in India
Carol Findlay
8th May
Palm Court Tea (2.30pm)
Summer Coffee Bothy
Every second Wednesday from 22nd May to early September, 10.30am.
****
For Edinburgh Guilds Together meetings and details of office holders, see our PDF Guild Programme: Guild Programme 23-24