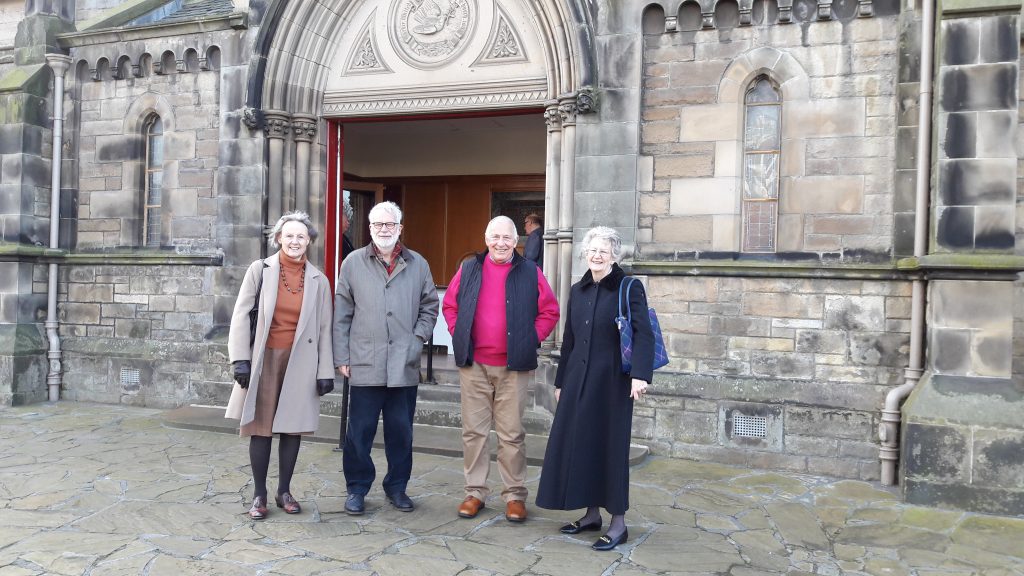 Our Sunday Services are at 10.30am every Sunday. Just come along – no need to book!
Sunday Services are also offered online, if you can't come along in person.
*****
Wardie welcomes everyone, from those with all types of Christian faith to people with questions and uncertainties. Sunday morning services are at 10.30am and when you arrive you will be greeted by a friendly welcoming party who stand outside (whatever the weather). Once inside you will be given a leaflet which sets out the order of service, and also has a note of forthcoming events.  Words of all the hymns will be on the screens at either side of the pulpit.
For older children there is a Sunday School (Kidz@Wardie) for older children. Children can, of course, remain with their parents for the duration of the church service, and there are activity packs available for those who wish them – just ask any of the people who welcome you at the church door.
There is disabled access to the church buildings and access is at the Netherby Road entrance. Traffic cones are placed at this entrance on a Sunday morning so that cars can be parked next to the ramp.
After the service, which usually lasts about an hour, coffee and tea are available in the hall behind the church and visitors are very welcome to come through and socialise.
We look forward to welcoming you to Wardie.