For those who missed this week's service, here are the intimations, with some updates where necessary.
Services 
Wednesday 11th September
8.30pm Midweek Communion
Sunday 15th September
10.30am Guild Dedication Service, Led by Rev. Ute Jaeger-Fleming
*******************************
Wanted!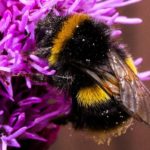 Food Donations for the Harvest Festival Service on 29th September 2019, 10.30am
"How sweet are your words to my taste, sweeter than honey to my mouth!" (Ps 119)
This year, our harvest celebrations will be in praise of bees and the sweet harvest they bring in for us to enjoy.
If you would like to donate some of the fruit or vegetables from your garden or allotment or if you would like to donate other food items for display on the Communion Table, please contact the church office to arrange for a time when you can bring them to the church.  Nothing will be wasted. All donations will be taken to a food bank to share with those who would go hungry otherwise.
With many thanks in advance,
Ute, Minister
********************
Deadline for the next newsletter is Sunday 15th September.
Office Administrator: Catriona will be on holiday on Monday 16th September and the office will be closed that day.
Wardie Walkers: Wednesday 18th September we will be walking more of the Forth to Farne Way. We will walk from Whitekirk to East Linton and from there to Tyninghame. Distance 6-7 miles along mostly flat paths and lanes. We will meet as usual at 10am at the bridge by the 23 bus stop on Clark Road. We will share cars from there. Please bring picnic lunch, bus pass, appropriate clothing, etc. We will be home by 5pm. Any questions, please call Chris Boston on 0131 552 5102.
New "House" Group meeting in the the New Hall 7pm Thursday 26th September, open to all. The group will pray and reflect together and will be a great opportunity to have some peace and stillness in God's presence. For more information contact Lynn Mackenzie, Lynne Liddall, Cathy Ballantine.
Open Door Monday 30th September, 7.30pm, New Hall: Come and fill Blythswood Boxes and hear from Kate Clegg about Blythswood.  If you could bring along a shoe box that would be great – but we will also have some spares! For checklist of contents to go in boxes see Open Door noticeboard in Netherby Road Corridor.  All welcome.